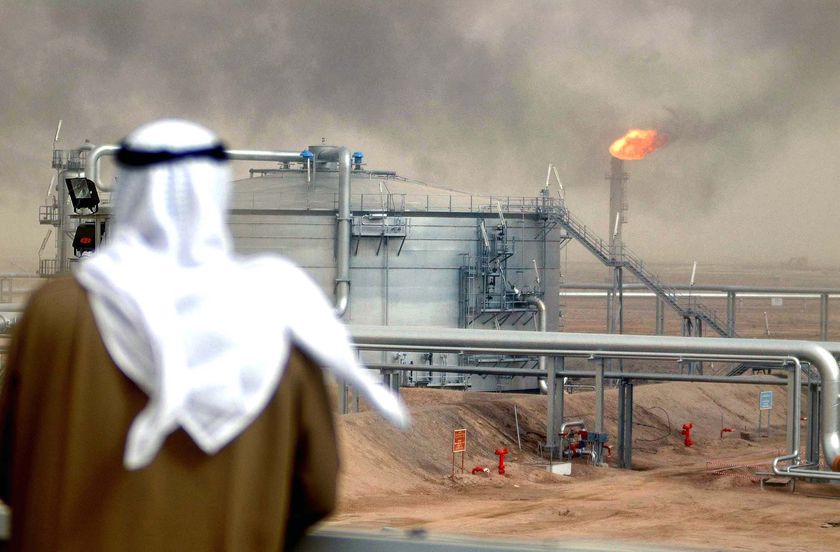 Last Updated on
What OPEC Doesn't Want you to know, and Financial Tips
Changes – David Bowie
BRIC House – The Commodores
Black Magic Woman – Fleetwood Mac/Santana
Hotel California – The Eagles
ERA Flair – Crazy
What do Saudi Arabia and David Bowie have in common? Both the country and the musician have been able to reflect on their present self and the changes around them. Bowie was going through several changes during the mid-1970s, especially those famous dietary changes which put cocaine, red peppers, and milk on his plate. David Bowie was famous for constantly looking to the future, changing his music, persona, and never relying on the nostalgia of the "good old days". Sure, Saudi Arabia may not share in Bowie's love for cocaine, but the second largest oil producer is attuned to the "changes" in the oil industry. Its policy pivot from stabilizing oil prices to letting the market run oil prices down in November 2014 stemmed from structural changes in market.
In the news, we often hear that Saudi Arabia has boosted production and cut its selling price of crude oil to hurt US shale production, punish OPEC producers, and/or increase the toll sanctions are having on the Iranian economy. However, maybe Saudi Arabia has more in mind than using oil as a policing tool. Maybe the Saudi government has noticed a fundamental shift in the oil industry. For one thing, the US shale revolution has changed the landscape of the oil market by giving more power to one of the largest consumers of energy in the world. For another, energy switching began to take place around the world as natural gas and renewable energy pricing remained competitive with oil prices.
The worry for oil investors shouldn't be the possibility that Saudi Arabia is lowering prices and increasing production to punish anyone, but that the Saudis are doing so to re-establish the oil market. If the Saudis are looking to increase global demand for oil, this low oil environment could be the new normal for years to come.
BRIC House – The Commodores
The Commodores' 1977 single "Brick House" offers a parallel to the historical strength in oil demand from the BRIC countries in the beginning of the 21st century. In 2005 the world experienced fast-paced growth driven by the developing nations of Brazil, Russia, India, and China (the BRICs). From 2005 oil prices exploded upwards by $44 per barrel to $100. Unlike the "mighty, mighty" lady referred to by the Commodores, this BRIC house was not as stable. After 7 years of growth the rising oil price had reduced the growth of oil demand from 3.9% in 2010 to less than 0.1% in 2014.
After years of sustained oil prices in the $100 range, the tables were turned and demand degradation had become the long term concern for oil exporting countries. Saudi Arabia noted that $100 oil gave rise to investment in alternative energy sources that are now reducing demand for its oil. The Saudis' response: lower the price of oil to re-invigorate oil demand and slow investment in alternative options. Establish oil as the low-cost energy source.
Black Magic Woman – Fleetwood Mac/Santana
In the late 60s Fleetwood Mac released an underappreciated single called "Black Magic Woman". The song did not become a hit until the early 70s when one of the best guitarists to bless the earth, Santana, turned the song into a diverse set of altered chord patterns with the blended influence of rock, jazz, blues, and Latin flare. Santana's rendition captured the attention of audiences as varying sounds competed with each other in an orchestrated showdown.
The "new" energy industry is Santana's version of "Black Magic Woman", where new countries and new forms of energy are competing with each other for a share of the market. Although crude oil was one of the primary traditional sources of energy—along with coal, natural gas and nuclear—renewable energy sources have been steadily gaining market share.
This competition accelerated in 2005, as oil prices spiked and consumption of natural gas and renewables increased. In addition, investment in renewable energy followed the rise in oil prices due to a more accommodating competitive landscape for renewables at $100 oil.
Saudi Arabia knew that renewable and gas projects were outcompeting oil at these prices and that forced them to push prices down to re-establish long term demand. The varying price competition is most starkly shown through the diverse energy landscape of the US where domestic oil, natural gas, and renewable energy compete for market share in the new energy environment.
Hotel California – The Eagles
"You can check out any time you like, but you can never leave," is what Saudi Arabia hopes to establish with its low oil price policy. As Saudi sees oil demand picking up in China and the Asia Pacific, the new normal for oil prices could hit a ceiling of $60-$70 per barrel to extend demand growth for oil. In the meantime, to take advantage of the market, Saudi Arabia and its Gulf partners have diverted funds to establish a more diversified energy sector.
The United Arab Emirates (UAE) have pushed for further investment into solar and wind as they become cost competitive with natural gas. In January 2015 the UAE established the Mohammed bin Rashid Solar Park with the world's lowest solar energy cost of $0.06 per kilowatt or $93 per barrel equivalent. The UAE will also double crude oil refining capacity in Abu Dhabi to over 900,000 barrels per day (bbls/d) and start to replace crude oil exports with petroleum product exports.
Qatar, the world's largest exporter of condensate will start to export less raw condensate. Qatar has invested in splitter capacity that will split condensate hydrocarbons into shorter chains of lighter and more expensive low-sulfur diesel and naphtha. The country expects to complete the construction of its Ras Laffan condensate splitter by 2016 with 146,000 bbls/d of capacity.
Although Saudi Arabia has yet to establish a clear path in terms of diversifying into different energy options or moving up the value chain, the country is establishing options. It is aggressively recruiting laid-off shale workers from the US to explore and develop domestic unconventional gas fields on- and offshore. The goal is for shale gas to replace 900,000 bbls/d of oil used for domestic energy consumption and may eventually allow Saudi Arabia to export most, if not all, of the oil it produces. To date, Saudi Arabia has drilled 8 horizontal gas wells and plans to drill many more with the expertise of those US workers. Saudi Arabia has an obstacle, in that it will need to figure out the logistical issues with bringing fresh water to fracture shale wells. But the recruiting of shale experts is a significant step in the right direction.
ERA Flair – Crazy
Although this classic ERA Flair single wasn't produced in the 70s, it has a very special place in my heart, much like the resource sector. The ups and downs in the resource market can often make investors crazy, but I love this market. I have spent much of my life analyzing the world's mining, oil and gas dynamics, and I feel confident that I accurately understand the future of the industry. At the height of the oil market I warned investors to remain cautious and expect oil prices below $75 per barrel. Before the US Thanksgiving holiday last year, I stressed that oil would fall further as it was clear to me that the Saudis would keep production strong and retreat from its price stabilizing policy.
Once again I am making a bold statement by putting my financial resources behind the future of energy: renewables. Although there are opportunities in the resource market, I have found a renewable energy company backed by heavy hitters with deep pockets, a stable free cash flow profile for years to come, tremendous growth profile and a dividend that will be announced shortly. This investment is already in production, with a diverse set of renewable resources around the world. If you would like to hear more about what I am doing in today's market, subscribe to Katusa Research and look forward to your future.
The Smartest Guys in the Room
Fifty dollar oil and 50% reductions in capex programs should spell doom for the oil services sector. Yet the industry leader is on the cusp of flipping the sector entirely upside down in a huge, game-changing move. Just as the Saudis, the US and Russia are battling for market share, so too are the service providers. And the door is about to be blown off the hinges. Oil and gas producers are demanding higher and higher hydrocarbon recoveries and better efficiency per well, and consequently the service sector has had to constantly improve oil recovery techniques.
Many months ago, as the price of oil began to plummet, I wrote about and highlighted the importance of enhanced oil recovery techniques to both the E&Ps and the service providers. . The profitability and cash flow challenges that currently face the oil and gas producers of today are driven by escalating costs-per-barrel and by the rapid decline rates of shale oil production. These costs are only further aggravated by a $50 reduction in the price of oil. Looking at E&P capex from 2002 to 2014 we can see that a nearly 500% increase in capex has yielded just over a meager 10% in production capacity.
So, doing some quick math using the chart above: in 2002 total E&P capital expenditures were $125 billion while production capacity was 80 million barrels per day; i.e., the capex cost on a per barrel basis was approximately $1,560. In 2014, E&P capital expenditures were $725 billion and production was 95 million barrels per day, which means the per barrel cost was $7,630. The key takeaway from this is that each dollar spent on capex in 2002 increased production nearly 5 times more than it did in 2014. Thus drillers must focus on increasing production per well, and the only way to do that is by increasing efficiency via EOR (enhanced oil recovery) systems.
A quick refresher on EOR techniques: they include slippery water, zipper fracs, and refracking. Adding chemical polymers to water increases the viscosity of the hydrocarbons and is a very common technique. Few however possess the intellectual capital required to perform zipper fracs and refracking.
Just like oil service companies who are in the forefront of EOR techniques, I am in the forefront of what is going to be the next big thing in the industry. Skin in the game is going to be the next big structural change in the oil services business, but it's not the skin in the game that you might be thinking of.
Currently the oil services group provides all the logistical and 3rd party support to the E&P and for this they earn a fee, while the E&P earns revenue off production. Paal Kibsgaard, CEO and Chairman of Schlumberger (SLB), recently spoke excitedly about the structural change that SLB believes is required within the services industry. It's an unheralded new approach to doing business in the oil world. Paal feels the talent at SLB is being under-utilized. So what better way to gain market share today and make more money tomorrow than by footing the bill for work and being paid back in production? This is the ultimate approach to skin in the game. Not only does this declare confidence in your own management team and intellectual capital, but also in the companies that you partner with.
In a sector where service revenue is normally tied to capex programs, this has to have every other service provider quivering in its boots and hoping for $100 oil again or else they can kiss their market share goodbye. Why? Because no company on the planet can compete with SLB at the intellectual capital level, nor with the company's balance sheet.
The financial strength of Schlumberger is best exemplified via their Free Cash Flow. Free Cash Flow represents the net movement of cash in and out of a business. Companies can fudge revenue by booking revenue earlier than actually receiving the payment but cash flow is much harder to fake. Looking at the 3 largest oil service providers (soon to be big 2 after HAL and BHI complete their merger) Schlumberger (SLB) is light years ahead.
The best is yet to come
Enhanced oil recovery is not just a thing for Lower 48 production, these techniques have the ability to be applied across the globe. The location of Schlumberger's drilling rigs provides valuable insight into where the future lies in the oil and gas world. Over 90% of Schlumberger's rigs are located outside North America, and post-closing of their Russian assets over 60% of their drill rigs will be located in Russia.
Having the intellectual capital to move away from Lower 48 shale production and push the envelope of oil production at all corners of the earth is something no other service company can do right now. This is a brilliant move as lower intensity drilling markets such as Russia will look to drive recovery factors to maintain and increase production rates to compete for market share. It is clear that Paal and the SLB team are going to be greedy when others are fearful. A bold strategic move that will pay off down the road.
K-Man's Financial Tip of the Week: Finding the Next Hottest Oil-Play
You buy acreage and you drill it, that's how you get oil. If only it were that simple, right? There is a reason why oil & gas companies spend millions on their land before they even think about drilling. The reconnaissance is much needed because the days of oil seeps and geysers are over. Oil is becoming more and more difficult to find and operators are needing better technology, and must drill deeper and longer to find economic amounts. Furthermore, not all acreage is the same because different formations vary in thickness and depths. An oil company may find it economical to access one formation, but not another.
In this particular case we compare Canada's Viking formation in Saskatchewan to the Midland Basin in West Texas. As you will see, comparing the two acreages is like comparing an ice cube to and an iceberg.
Let's start with the Viking formation in Saskatchewan.
Like many other plays in Canada, the formation is a historic, consistent formation pumping out around a hundred barrels of oil per day per well. The Viking is relatively shallow and can reach over 100 feet in thickness. Recently, Whitecap Resources (WCP.TO) paid around $11,000 per acre for a private company, Beaumont Energy, with a sizable continuous acreage position in West central Saskatchewan. This was a bit pricy in comparison to Crescent Point's $13,000 per acre purchase in the same area, but acquired during the peak of oil prices in June 2014.
However,
if you ever thought 'everything is bigger in Texas' was a laughable cliché you may want to brace yourself. Everything is bigger in Texas and that includes their oil formations. The Permian Basin is the oldest oil formation in the US and unconventional horizontal drilling and fracking has unlocked major layered formation potential in the eastern section of the Permian, the Midland Basin.
Midland wells are deeper than Robert Frost's poetry and pump out oil like a confetti cannon: all you have to do is tap it. The Midland is known for its multi-stacked potential with various formations laying one on top of the other. The formations are 2-3 times deeper than the Viking and 20 times thicker when including all the stacked potential. They also produce 10 times more oil per day, but unsurprisingly, that comes with a hefty price tag. The price tag for an acre of land in the Midland can run you up to $31,500 per acre.
Now let's look at Blackbird Energy (BBI.V), a company we first found and touted as an acreage-play, with land in three of the hottest regions of the Western Canadian Sedimentary Basin. We recommended to buy the company under C$0.06 back in October 2013, took a Katusa Free Ride above C$0.13, eventually closed our position above C$0.23, and had our full warrants to ride for over a 250% gain. The stock got as high as C$0.485. Yah, I know, I sold early. I usually do. But that's also why I'm still standing during this bear market.
Originally, the company was touting its Mantario play in Saskatchewan, with Rock Energy (RE.TO) nearby having incredible success.
That was in late 2013. Garth Braun and his team were in my office the other day. This is an awesome story that is only going to get better.
Just five months after I wrote the piece in late 2013, acreage in the Greater Karr (since renamed Elmworth Montney) sky-rocketed in value and is selling for as much as $3,300 per acre. Blackbird has now accumulated 81 net sections of majority contiguous Montney lands in the liquids-rich Elmworth play, and I believe they will get to 100 by 2016.
As investors, we must always be aware of what acreage a company is buying and of its potential. The Katusa Research team looks at the full personality and potential of the play, not just what's on the surface. Based on drillers in the area we get an idea of the acreage stacked potential and generate impressive returns when we invest in that potential.
If you would like to dig deeper with us, please visit my site katusaresearch.com regularly as you will get to see all my thoughts here for free. Usually, the best deals in the resource sector are below the surface when it's time to buy, and above surface when you want to sell, just like oil.
Regards,
Marin Katusa